Member Companies
Beloit Box Board Company, Inc.
Beloit WI

Beloit Box Board Company has been manufacturing 100% recycled and recyclable paperboard since 1907. Beloit Box Board Company, Inc. began as one of the pioneers in recycling, and continues today to advance our production capabilities to better serve customers and preserve the environment.
This dedication to progress has been consistent through five generations of family ownership and promises to ensure continued leadership in the future.
---
Bio - PAPPEL
Prewitt, NM

Bio - PAPPEL is one of the most competitive, eco-friendly, and customer-oriented paper and packaging companies in North America. Our company is the result of combining the best technology and environmentally friendly processes within an efficient production chain, from raw material, through paper production, and the manufacturing of high quality corrugated containers. Our business vision stands balanced over three pillars: competitiveness, environmental protection, and social responsibility. We are proud to be leading the pulp and paper industry into a more sustainable and environmentally friendly future.
---
Caraustar
Austell, GA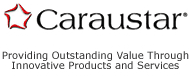 Caraustar Industries, Inc. is one of North America's largest integrated manufacturers of 100% recycled paperboard and converted paperboard products. The company is a socially responsible corporation, is committed to environmentally sound practices and is dedicated to providing customers with outstanding value through innovative products and services. Caraustar has developed its leadership position in the industry through diversification and integration from raw materials to finished products. Caraustar serves the four principal recycled boxboard product end-use markets: tubes and cores; folding cartons; gypsum facing paper and specialty paperboard products.
---
Cartones America International Ltd
Cali, Colombia

CA is dedicated to the manufacture of cartons, coated paperboard and innovative solutions in corrugated products with regional coverage in South America. We have over 1,000 employees and all of our plants are ISO 9001 Certified. CA produces the best packaging solutions with self-sufficiency in raw materials processing, giving life to our philosophy of progress in harmony with the environment.
---
Cartones Ponderosa
San Juan del Rio, Qro, Mexico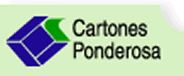 Cartones Ponderosa, based in Mexico, is the leading company that produces and sells recycled coated board for the manufacture of folding cartons. The Company produces more than 50% of the total Mexican recycled coated board made, and is the only exporter in its field. Located in San Juan del Río, Querétaro, Ponderosa began production in 1979 with a total capacity of 66,000 tons per year.
In 1998, Cartones Ponderosa was the first Mexican Boxboard company to have received certification to ISO 9001; in September 2003, we were certified to ISO 9001: version 2000.
---
Cascades
Kingsley Falls, Quebec, Canada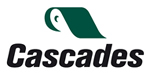 Founded in 1964, Cascades produces, converts and markets packaging and tissue products that are composed mainly of recycled fibres. The company employs more than 12,000 employees, who work in over 100 units located in North America and Europe. With its management philosophy, close to half a century of experience in recycling, and continuous efforts in research and development as driving forces, Cascades continues to deliver the innovative products that customers have come to rely on.
---
CORENSO North America
Wisconsin Rapids, WI

Corenso was founded in 1992 and today Corenso Group is one of the world's leading producers of high-performance cores and tubes and high-quality coreboards. Corenso's range of products also includes edge protectors. Corenso builds long-term partnerships with customers through continuous development and innovation.
Environmental responsibility and sustainability are cornerstones of our corporate vision. We use recycled raw materials to create recyclable, environmentally friendly end products. We believe in the principle that ecological means economical for everyone. Knowledge, proactive research and specialized technology come together to provide customers with the performance they need.
---
Graphic Packaging International Inc.
Marietta, GA

Packaging is our business, but it's also our means to reach a broader goal. Our objective is to deliver powerful, integrated, measurable results to our customer-partners. That's why the world's leading consumer and commercial brands are drawn to us. Our innovative designs and broad capabilities create packaging that forms a strong consumer connection for our customers. Our expertise in systems turns their supply chains into value chains. And our mission of providing nature-based, renewable packaging improves the environment for us all.
The success of our customer focus has made us one of the world's largest producers of folding cartons and a global leader in coated, recycled boxboard and specialty bag packaging. Our history of leadership in innovation has resulted in more than 2,000 U.S. and foreign patents.
We package results.
---
Kruger Inc.
Montreal, Quebec, Canada

Kruger Inc. is a third-generation family company headquartered in Montréal since 1904, the year it was established. Kruger Inc. is a major producer of tissue products; 100% recycled containerboard products; corrugated packaging; publication papers; specialty papers; renewable energy; cellulosic biomaterials; and wines and spirits. The Company is also a leader in paper and paperboard recycling in North America. Kruger Inc. has facilities in Québec, Ontario, British Columbia, and Newfoundland and Labrador, as well as in Tennessee, Maine, New York, Virginia and Rhode Island in the United States. (www.kruger.com).
---
Liberty Paper Inc.
Becker, MN

Founded in 1995, Liberty Paper (LPI) is a state-of-the-art paper mill that recycles old corrugated containers into new paper for packaging. The mill manufactures recycled paper from more than 200,000 tons of old corrugated containers each year. As part of the Liberty Diversified International (LDI) family, LPI is extremely involved in our community. LPI is located in Becker Minnesota about 40 miles northwest of the Twin Cities.
---
Newman and Company
Philadelphia, PA

For over 90 years Newman & Co, Inc. has had one primary goal: To provide quality products with exceptional service. Located in Philadelphia, Pennsylvania, our family owned mill produces more than 70,000 tons of paperboard annually. Our products are used in a variety of industries including paper boxes, game boards, puzzles, book covers, and tablets. We can inventory your order requirements in our state of the art warehouse offering both �make and hold� and �make and replace� services. Call us so we can offer shipment of our products at mill pricing. We also offer small quantity, next day shipment from our extensive just in time inventory. No order quantity is too small.
---
Pratt Industries
Conyers, GA

Pratt is America's 5th largest corrugated packaging company and the world's largest, privately-held 100% recycled paper and packaging company, with more than 7300 highly-skilled, green-collar employees dedicated to the environment and sustainability. Pratt was founded in the USA some 20 years ago and, since then, has shown dramatic growth with sophisticated manufacturing facilities in more than 25 states.
The Georgia-based company operates an extensive Recycling Company to supply four of the most modern, cost-effective 100% recycled paper mills in the country — at our Conyers' Campus and in New York City, New York, Valparaiso, Indiana and Shreveport, Louisiana.
The company is dedicated to the sustainability of the environment, its customers and its people. The cornerstone of Pratt�s mission is to protect and nurture the planet's natural resources while reducing our impact on the environment by "Harvesting the Urban Forest." By doing so the company also seeks to help its customers meet their environmental goals.
---
Ox Paperboard
Constantine, MI

OX Paperboard is a leader in the manufacturing of recycled paperboard and custom converted mill products producing over 100,000 tons of paperboard per year made for 100% recycled fiber at its plants in Michigan, West Virginia, Illinois and Pennsylvania.
---
Paperworks Industries, Inc.
Philadelphia, PA

Founded in 2008, PaperWorks Industries, Inc. provides integrated packaging solutions across North America.
The company's Paperboard Group manufactures approximately 300,000 tons of 100% recycled paperboard every year for a variety of end uses, and further specializes in the cutting and distribution of all paper types according to specific customer needs. PaperWorks Industries is headquartered in Philadelphia, PA. It is home to over 1850 employees across 18 North American locations with annual sales in excess of USD $600 million.
---
Seven Hills Paperboard LLC
Lynchburg, VA
Seven Hills Paperboard is a joint venture formed in 2000 between RockTenn Company and Lafarge SA. Located on RockTenn's site in Lynchburg Virginia, Seven Hills Paperboard was created to supply light-weight gypsum facing paper for Lafarge facilities in Palatka, Florida; Silver Grove, Kentucky; and Buchanan, New York.
---
WestRock
Norcorss, GA

We�re a leading global packaging company focused on customers, innovation and operational excellence. Westrock aspires to be the premier partner and unrivaled provider of paper and packaging solutions in global consumer and corrugated markets. Our 42,000 team members support customers around the world with about 275 operating and business locations in 30 countries spanning North America, South America, Europe and Asia-Pacific.
White Pigeon Paper Co., an Artistic Paper Company
Elgin, IL

For almost a century, White Pigeon Paper has been a premier manufacturer of recycled paperboard for folding cartons. We produce over 70,000 tons of recycled paperboard annually in various grades. We are committed to producing the highest quality sheet while providing unparalleled customer service.
White Pigeon Paper Company produces coated and uncoated paperboard for the packaging industry. It is our policy to make paperboard that meets our customers' specifications for delivery, physical strength, printability, and efficient running of presses.
---
Valley Converting
Toronto, OH

Valley Converting is a manufacturer and converter of recycled paperboard located in Toronto, Ohio.

LATEST NEWS
RPTA Certifies Member Mills After Rigorous Auditing Process
In 2018 the RPTA completed a rigorous, two-year auditing process by NSF of RPTA member mills, assuring brand owners that products produced by certified RPTA member companies are suited for direct food contact packaging applications. For more information, click here.
For a complete list of certified mills, click here.
RPTA webinar - Consistency is Often Not Consistent - Best Practices/Current Technologies
Recording now available for download to RPTA members. To access recording - Click Here
UPCOMING EVENTS
2019 Industry Profile Study
Registration for the 2019 RPTA Industry Profile Study, the annual physical properties benchmarking study is underway. RPTA members who plan to register can find information on the 2019 study including the registration form here.
2019 Production-Technical Seminar
Registration Is Now Open!
To register, click here. The RPTA Production Technical Seminar will be co-located with TAPPI's PaperCon in 2019. The 2019 conference will be held in Indianapolis, IN with the RPTA sessions taking place on May 6-7, 2019. More information on this event can be found here.