The Recycled Paperboard Technical Association is a non-profit association that brings together the expertise of paper mills worldwide that manufacture products from at least 90 percent recovered fiber. RPTA is dedicated to the improvement of the recycled paperboard industry.
RPTA member companies have been recycling recovered paper since the turn of the 20th century. This heritage of responsible resource management has forged a tradition of innovation and ingenuity that is unmatched in the paper-making industry.
Serving the needs of companies engaged in producing recycled paperboard since 1953, RPTA is dedicated to the improvement of the industry through product stewardship, benchmarking, materials investigations, and education.
Read about RPTA's long-standing commitment to the use of recovered fiber and recycling here.
Sustainability News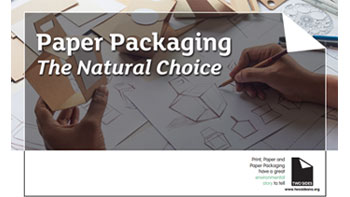 "Paper Packaging – The Natural Choice" is an excellent resource for facts about the sustainability of paper-based packaging from trusted third-party sources. Download now! Members, you can also customize and share.
Download your booklet today!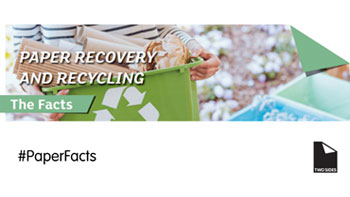 The recycling industry's paper recycling segment collects, sorts, and processes the recovered fiber into specification grade products. These products are sold and transported to paper mills for production into new paper products.
Learn more #PaperFacts in our Paper Recovery and Recycling Fact Sheet.
More Information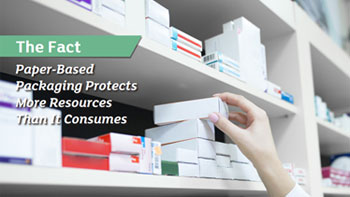 Paper-based packaging is a versatile, cost-efficient & safe method to transport, protect & preserve a wide array of items. It is engineered to be sturdy yet lightweight & is customizable to meet product- or customer- specific needs.
Learn more #PaperFacts!
More Information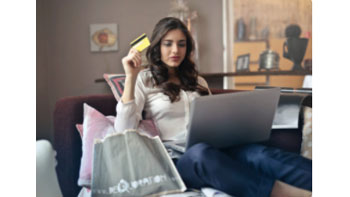 Shopping online will become the new normal for many consumers. Paper-based packaging stands out as a natural choice as brand owners rethink their packaging strategies to align with current market realities and consumer preferences. #paperfacts #sustainable
#paperfacts #sustainable
More Information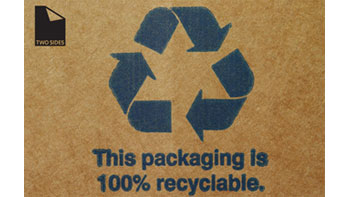 Paper & cardboard packaging rank highest with consumers for many sustainability attributes including home compostability (69%), better for the environment (66%) & easier to recycle (51%).
Download our US Packaging Preference Survey for more #PaperFacts.
More Information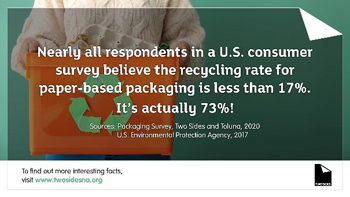 According to the most recent data from the @EPA, 73% of all paper-based packaging in the United States is recycled, and 88% of cardboard is recycled! Learn more from our recent survey.
More Information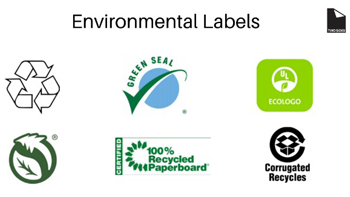 Environmental labels let consumers know that packaging has certain attributes such as recyclability or compostability, or that it meets certain environmental standards. See the results of the importance of these labels in our study on 2020 U.S. packaging preferences.
More Information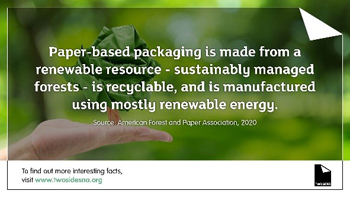 Paper and cardboard packaging rank highest with consumers for many sustainability attributes including home #compostability (69%), better for the #environment (66%) and easier to #recycle (51%).
More Information
Sustainability News Courtesy of Two Sides North America

LATEST NEWS
RPTA Announces 2021 Scholarship Recipients
Click here for details.
Recent RPTA 2021 Production-Technical (P-T) Seminar
Seminar was held virtually on May 4 and 5 as an integral part of TappiCon 2021 Virtual.
RPTA supported registration at TappiCon with $100 Scholarships for up to 20 attendees per member company, which is administered like a rebate.
Program content is available at this member-only site.
Please be advised that RPTA will not participate in TappiCon 2021 Live next Fall (October 3 to 6). The Operating Board decided to instead focus on the RPTA's annual Fall 2021 Roundtable and the 2022 P-T Seminar
2021 Industry Profile Study
Sampling is complete. Samples were coded for anonymity and sent to contract labs for testing. Included are 204 samples, off 62 machines at 47 mills. The 2021 Profile Study report will be published in September.
Members can access the Profile Study reports from prior years by clicking here.
RPTA Certification of Member Mills
RPTA continues the certification program first implemented in 2018 for RPTA member mills. RPTA uses a rigorous auditing process conducted by NSF to assure members and brand owners that products produced by certified mills are suited for direct food contact packaging applications. For more information, click here.
For a complete list of certified mills, click here.
UPCOMING EVENTS
2021 Summer Webinar
The Operating Board will host a webinar on Brown Fiber Re-Pulping and Reject Handling Best Practices on July 21, 2021, presented by Steven Johnson from Kadant Black Clawson.
As in the past, RPTA members will receive multiple emails regarding webinar details and registration links, starting several weeks ahead of the webinar.
2021 Fall Roundtable
Our annual Roundtable is planned for October 6 & 7, 2021 at the Renaissance Atlanta Waverly Hotel & Convention Center, followed by a mill tour of Greif's Sweetwater mill in Austell, Georgia..
Topic: Water Reuse in Recycle Boxboard and Containerboard Mills – Challenges and Solutions
RPTA will update this page as details are finalized and RPTA members will be updated by email as the dates approach.
2022 Winter Webinar
The Operating Board is tentatively planning a webinar on Building a Training Program from Within for sometime in January. Details TBD.