The Recycled Paperboard Technical Association is a non-profit association that brings together the expertise of paper mills worldwide that manufacture products from at least 90 percent recovered fiber. RPTA is dedicated to the improvement of the recycled paperboard industry.
RPTA member companies have been recycling recovered paper since the turn of the 20th century. This heritage of responsible resource management has forged a tradition of innovation and ingenuity that is unmatched in the paper-making industry.
Serving the needs of companies engaged in producing recycled paperboard since 1953, RPTA is dedicated to the improvement of the industry through product stewardship, benchmarking, materials investigations, and education.
Read about RPTA's long-standing commitment to the use of recovered fiber and recycling here.
Sustainability News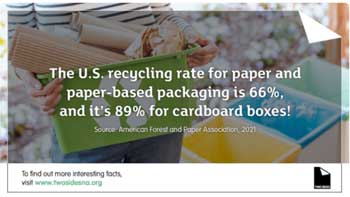 The U.S. paper recovery rate for recycling is 66% for paper and paper-based packaging. And, it's 89% for cardboard boxes! Separate the myths from the facts.
More Information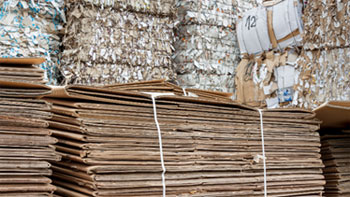 As the call for the circularity of product lifecycles is growing louder, paper has always had a head start. The industry's strong support and investment in recycling have transformed the circularity of paper products from vision to reality.
More Information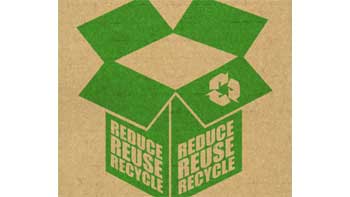 According to the most recent government data, #paper and paper packaging are recycled more than any other material in the U.S. solid waste stream, including plastics (8.7%), glass (25%), and metals (34.1%). Learn more!
More Information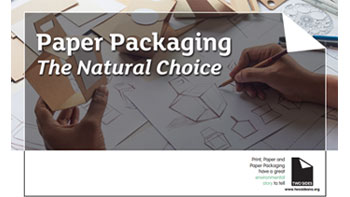 "Paper Packaging – The Natural Choice" is an excellent resource for facts about the sustainability of paper-based packaging from trusted third-party sources. Download now! Members, you can also customize and share.
Download your booklet today!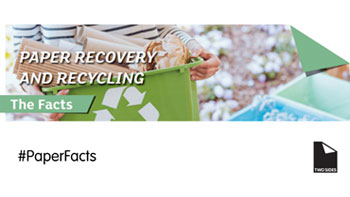 The recycling industry's paper recycling segment collects, sorts, and processes the recovered fiber into specification grade products. These products are sold and transported to paper mills for production into new paper products.
Learn more #PaperFacts in our Paper Recovery and Recycling Fact Sheet.
More Information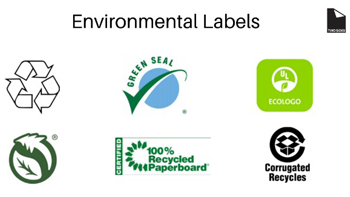 Environmental labels let consumers know that packaging has certain attributes such as recyclability or compostability, or that it meets certain environmental standards. See the results of the importance of these labels in our study on 2020 U.S. packaging preferences.
More Information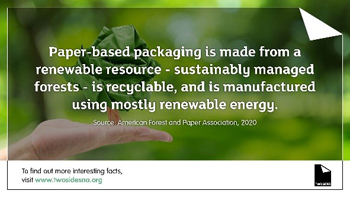 Paper and cardboard packaging rank highest with consumers for many sustainability attributes including home #compostability (69%), better for the #environment (66%) and easier to #recycle (51%).
More Information
Sustainability News Courtesy of Two Sides North America

LATEST NEWS
RPTA Announces Recipients of
2022 Scholarships
Click here for details.
2022 Industry Profile Study
The 2022 Industry Profile Study Report was distributed to members on September 1, 2022 and is available for members only at this link. This year the report was supplemented with custom Excel workbooks for each member company, so members can analyze and graph the data in the manner best for their needs. Members can also access reports from prior years at this member-only page.
2022 P-T Seminar
Presentations from the May Production-Technical Seminar, are available at this member-only page.
Summer 2022 Webinar
On July 13th we held a webinar on Making Product Suitable for Food Contact. The webinar recording and presentation slides are available at this member-only page.
UPCOMING EVENTS
2022 RPTA Fall Roundtable
Based on member requests, the topic is Paper Machine Clothing Design. The in-person event will be held October 19 and 20 in Appleton, Wisconsin. Learn how clothing design can help achieve production, quality and cost objectives. Presentations and discussion will be supplemented with a tour of Voith's press fabric manufacturing plant.
Use this link to register for this free member-only event.
Detailed Roundtable information is available here.
2023 P-T Seminar
The 2023 Production-Technical Seminar will be held in Atlanta on April 24 and 25 and, as usual, will be co-located with TAPPICon 2023.
P-T Session Topics will be:
1. Wet end improvements
2. DAF and fiber recovery optimization
3. Process data collection, storage and use
4. Safety: dryers through calendar stacks
Registration and hotel arrangements are managed by TAPPI and details will be communicated as they become available.