The Recycled Paperboard Technical Association is a non-profit association that brings together the expertise of paper mills worldwide that manufacture products from at least 90 percent recovered fiber. RPTA is dedicated to the improvement of the recycled paperboard industry.
RPTA member companies have been recycling recovered paper since the turn of the 20th century. This heritage of responsible resource management has forged a tradition of innovation and ingenuity that is unmatched in the paper-making industry.
Serving the needs of companies engaged in producing recycled paperboard since 1953, RPTA is dedicated to the improvement of the industry through product stewardship, benchmarking, materials investigations, and education.
Read about RPTA's long-standing commitment to the use of recovered fiber and recycling here.
Sustainability News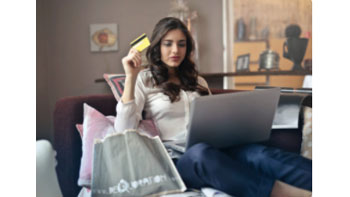 Shopping online will become the new normal for many consumers. Paper-based packaging stands out as a natural choice as brand owners rethink their packaging strategies to align with current market realities and consumer preferences. #paperfacts #sustainable
#paperfacts #sustainable
More Information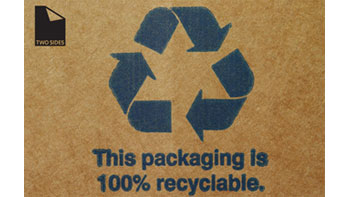 Paper & cardboard packaging rank highest with consumers for many sustainability attributes including home compostability (69%), better for the environment (66%) & easier to recycle (51%).
Download our US Packaging Preference Survey for more #PaperFacts.
More Information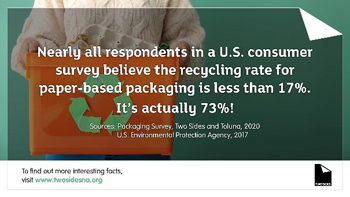 According to the most recent data from the @EPA, 73% of all paper-based packaging in the United States is recycled, and 88% of cardboard is recycled! Learn more from our recent survey.
More Information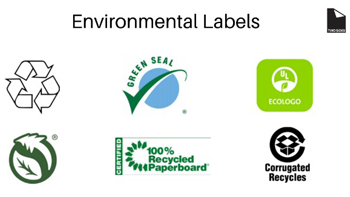 Environmental labels let consumers know that packaging has certain attributes such as recyclability or compostability, or that it meets certain environmental standards. See the results of the importance of these labels in our study on 2020 U.S. packaging preferences.
More Information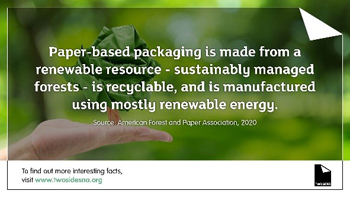 Paper and cardboard packaging rank highest with consumers for many sustainability attributes including home #compostability (69%), better for the #environment (66%) and easier to #recycle (51%).
More Information
Sustainability News Courtesy of Two Sides North America
Note: Temporary certificates (-temp) are being issued due COVID-19. Temporary certification is based on off-site audits that include detailed document review and personnel interviews by teleconference. A regular certificate will be issued after the period of social distancing ends and on-site audits are completed successfully.

LATEST NEWS
RPTA Now Accepting Applications for 2021 Scholarships
Click here for details.
2021 Industry Profile Study
Registration is now open for the 2021 Annual Physical Properties Benchmarking Study.
Information and forms needed to participate are available at this member-only site.
Members can access the Profile Study reports from prior years by clicking here.
Fall Webinar Provided for Members
October 14, 2020
White Water Pre-Treatment: Control of Dissolved Organics, Biocide Usage, and VFA Production Control, with presentations by Ryan Coda, Voith Meri; Tom Murphy, Liberty Paper, Inc.; and Jamie Cutcher, Grief – Massillon Mill. Presentation slides and webinar recording are available here.
RPTA Continues to Certify Member Mills
RPTA continues the certification program first implemented in 2018 for RPTA member mills. RPTA uses a rigorous auditing process conducted by NSF to assure brand owners that products produced by certified RPTA member companies are suited for direct food contact packaging applications. For more information, click here.
For a complete list of certified mills, click here.
UPCOMING EVENTS
2021 Winter Webinar
Early next year, the Operating Board will host a webinar on Webinar Winder Safety – What You Need to Know
planned for January 27, 2021
2021 Production – Technical Seminar
The 2021 RPTA Production-Technical Seminar will be co-located with TappiCon 2021 on April 26-27, 2021 at the Cobb Galleria Centre in Atlanta, Georgia.
The program can be viewed here. It is the program planned originally for 2020 and will be updated as appropriate.
Some portion of the program, yet to be determined, may be produced virtually, depending on COVID-19 status in April.